Invisible Braces
---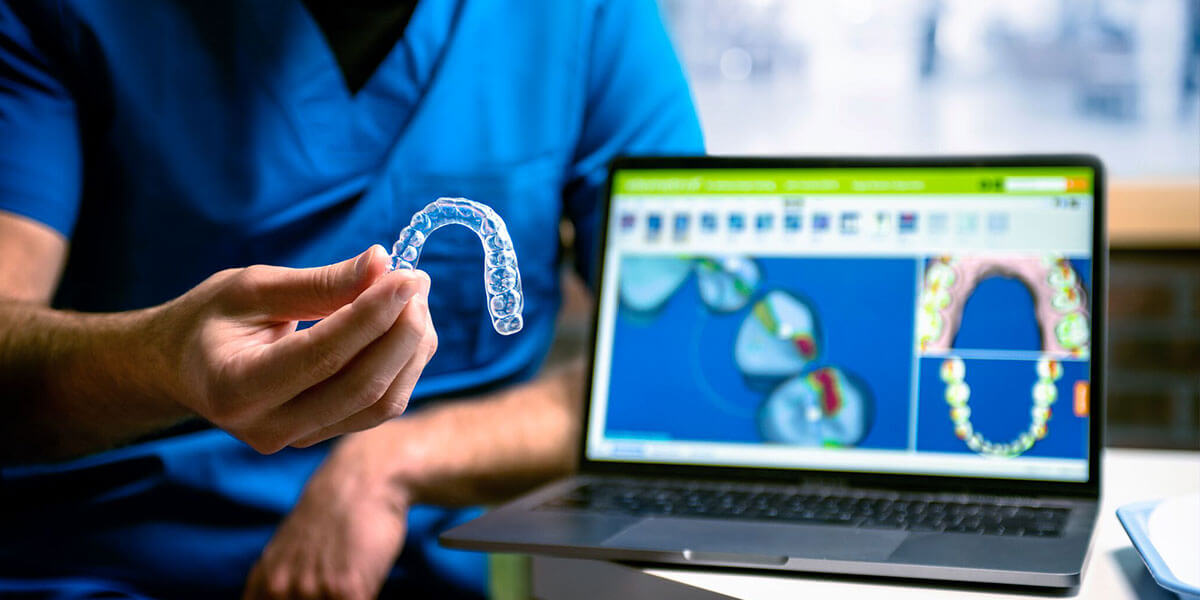 ---
Suresmile® takes a modern approach to straightening teeth.
---
SureSmile® aligners are the ideal solution for all aligner tooth movements. By combining high-quality fabrication with powerful planning software, SureSmile® aligners provide clinically advanced aligner treatment options that enable optimal patient customization.
Using Suresmile® technology, an initial model of your teeth will be created to assist in analyzing every angle of your bite and creating the optimal treatment plan. Once your doctor identifies your individual treatment goals, customized clear aligners are designed for your treatment plan for the ideal smile design. With Suresmile® Aligners, patients see great results in a shorter treatment time than previously possible with conventional orthodontics. Speak with your doctor to see if Suresmile® is right for you.
---