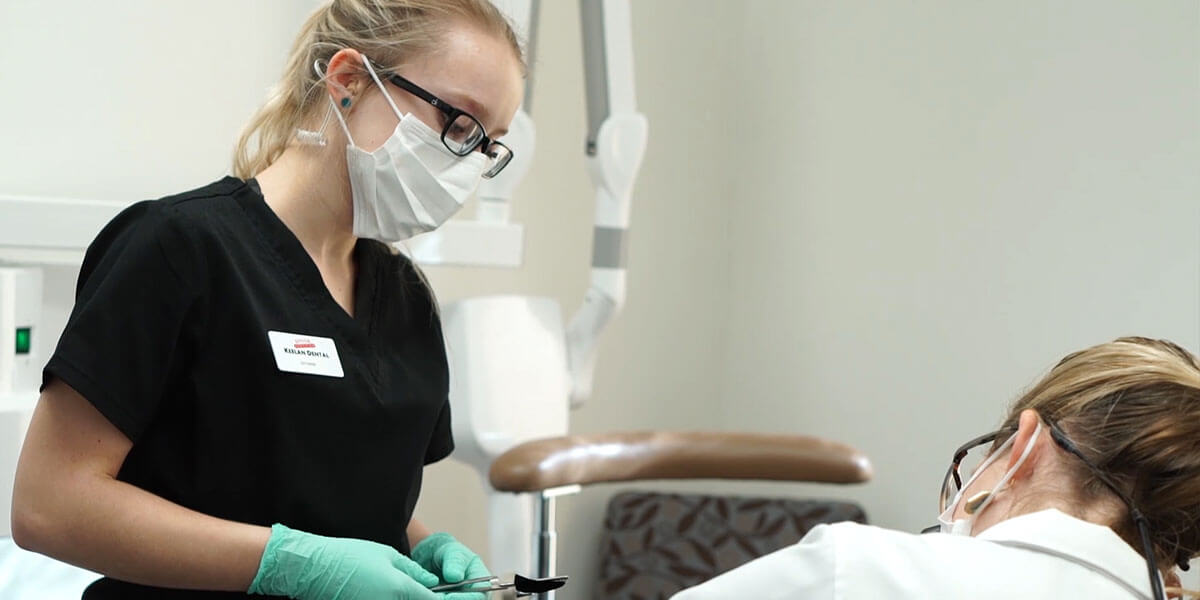 ---
If you are interested in applying for any of the positions below, please email your resume to hr@keelandental.com.
---
Positions Available
---
Associate Dentist
---
At Keelan Dental, we do not believe in "assembly line dentistry" where the goal is simply to get the patient in and out. We engage with dental professionals who are passionate about ensuring that every patient has a positive experience and receives the quality care we are known for in our community. We are looking to hire an Associate Dentist who truly cares for the individuals who walk through our doors to obtain healthy, beautiful smiles.
---
Chairside Assistant
---
Here at Keelan Dental, a privately owned growing practice, we feel dental assistants are a vital part of improving a patient's dental health. Our assistants work alongside the doctors to help provide care, make sure patients feel at ease, and ensure everyone who comes through our door leaves with improved oral health and a positive experience.
---
DENTAL HYGIENIST
---
Our hygiene team strives to create a caring and exceptional experience for our patients at every visit. Our office culture and the experience we provide for every patient is driven by our core values (compassionate, dependable, giving, grateful, growth-oriented, positive). If your core values are similar, we would love to speak to you about opportunities available here at Keelan Dental.
---
FRONT DESK ADMINISTRATOR
---
We are looking for a responsible, professional member to add to our Administrative Team. Our growing dental practice strives to create a caring and exceptional experience for our patients at every visit. The ideal candidate is a self-starter with an energetic and personable demeanor who is looking for a long-term career opportunity.
---
FINANCIAL COORDINATOR
---
Keelan Dental continues to grow! We are looking for an organized self-starter with dental experience. Your days are filled interacting with patients from case presentation, to check-out, to answering billing questions. In this role, you will change someone's smile by helping them afford the smile they have always wanted.
---